"Are You Healthy?"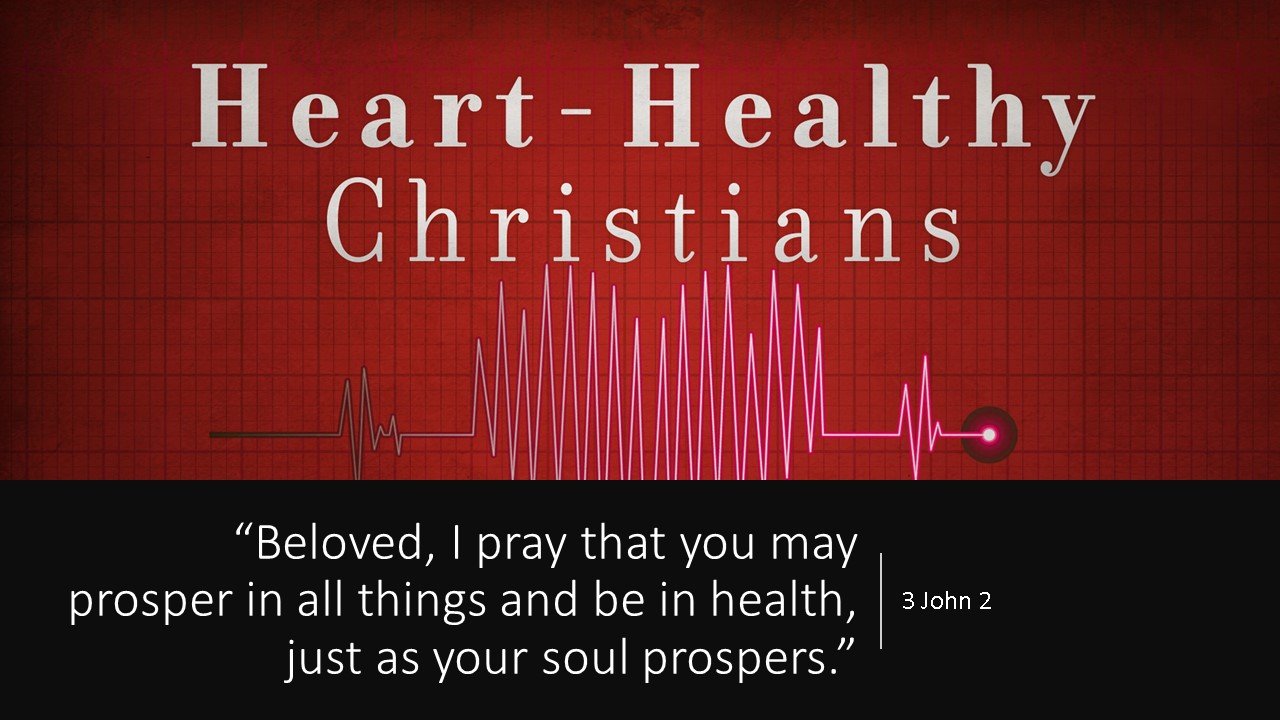 3 John 2
"Beloved, I pray that you may prosper in all things and be in health, just as your soul prospers."

John's prayer for the beloved Gaius was that he would prosper in all things and be in health and that these would be in proportion to his soul's health. It is not wrong to pray for good health and to seek to be prosperous. But what is wrong is placing little weight on the soul's condition. While we know there are many whose physical health supersedes their souls' health. We also know that there are others still whose spiritual health dwarfs their physical condition.
The question for each of us to ask is "What would my prosperity and health be like if such were in proportion to my soul?" What would my status in life be like? What would I feel like? Would I have heart problems because my heart is not right with God (Acts 8:21)? Would my bones rot due to envy (Prov. 14:30)? Would my appetite be morbid due to a lack of hunger for spiritual things (Matt. 5:6)? What would my hearing be like (2 Tim. 4:3, 4)? How well would my vision and memory be (2 Pet. 1:9)?
Would I want John to make this prayer for me?

by: Steven J. Wallace, 12/18/2017
www.revelationandcreation.com