Bible "Musts"
Lessons powered by the Word of God!
There are some "musts" in the Holy Scriptures which we need to call attention to. This series will look at several from where we "must worship in spirit and truth" in John 4:24 to "things which must shortly take place" in Revelation 1:1.
These files are sortable.
Lesson
Author
Date
File

Lesson 1

Wallace, Steven
2016.06.19
mp3, pptx
Lesson 2
Wallace, Steven
2016.07.10
mp3
Lesson 3
Wallace, Steven
2016.07.10
mp3
Revelation And Creation

PowerPoint

and Audio Material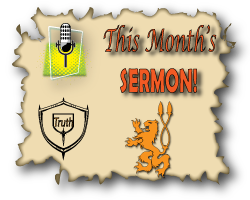 Sermon and charts are supplied with five questions on the subject of repentance and remission of sins.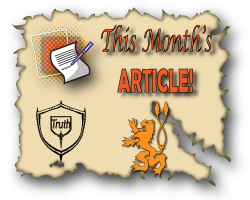 Comparing presidential pardons with what went on at Calvary and the gospel's course of pardoning sinners.