Creation or Evolution?
What should the church's response be to the teaching of evolution?
This series answers three simple but vital questions regarding this issue. If these questions are answered, then the issue should be resolved in every truth-loving mind.
Why do people believe in evolution?

Does it make any difference whether one believes in evolution or creation?

Can we really know which is true?
Once these questions are resolved, the issue is resolved. PowerPoint generated mp4 videos of each lesson are available here: Creation or Evolution 1 | Creation or Evolution 2
Lesson
Author
Date
File

Lesson 1

mp3 file

Wallace, Steven
2016.11.20
mp3, pptx

Lesson 2

mp3 file

Wallace, Steven
2016.11.20
mp3, pptx
Revelation And Creation

PowerPoint

and Audio Material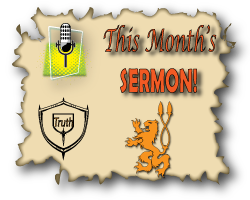 Sermon and charts are supplied with five questions on the subject of repentance and remission of sins.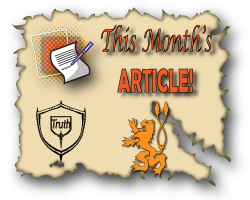 Comparing presidential pardons with what went on at Calvary and the gospel's course of pardoning sinners.