Into What Were You Baptized?
Scripture: Acts 19:1-7

This series emphasizes the facts from Paul's encounter with the first converts of Ephesus, that:

Baptism is a command of Christ.

There is only one baptism that is valid for salvation today (Eph. 4:5).

The "one baptism" is tied to the other six "ones" mentioned Ephesians 4:4-6.

Water baptism, in the name of the Lord, is the meeting place of grace and faith.

Some baptisms that are "for the remission of sins" are not valid today.

A full comparison between the one baptism and John's baptism.
Lesson
Author
Date
File

Lesson 1

Wallace, Steven
2018.09.30

mp3,

Lesson 2
Wallace, Steven
2018.09.30

mp3,

Revelation And Creation

PowerPoint

and Audio Material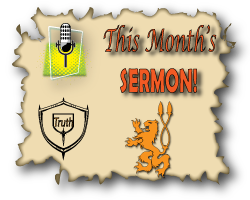 Two builders build houses. Two lives are lived. One falls in the storm while the other one stands. What is the difference?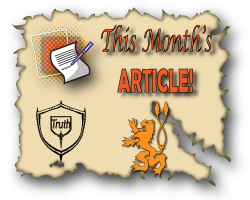 An old exhortation needs to be fresh in my mind and daily activities--continue in the faith!