Are There Lost Books of the Bible?
Should there be other books in our Bible?
Who canonized the books of the Bible? How can we know we have the books we should have? What validates these books to be holy Scripture? Where is the book of Laodiceans? Questions like these and many others are answered in this series?
Lesson
Author
Date
File

Lesson 1

mp3

Wallace, Steven
2017.04.30
Lesson 2


mp3

Wallace, Steven
2017.05.07
Lesson 3


mp3

Wallace, Steven
2017.05.14
Revelation And Creation

PowerPoint

and Audio Material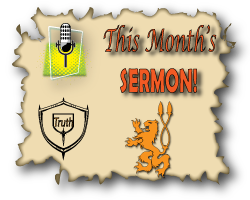 Sermon and charts are supplied with five questions on the subject of repentance and remission of sins.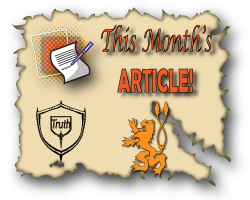 Comparing presidential pardons with what went on at Calvary and the gospel's course of pardoning sinners.