"Moses My Servant Is Dead"
Lessons from the life and death of Moses, the servant of God.
Moses is one of the greatest men ever! He was faithful to God and became a deliverer of God's people from the Egyptian house of bondage despite his personal struggle of inadequacy.
These two lessons are designed to gain lessons from Moses' life and his death where God alone officiated and performed his burial.

"Moses My servant is dead. Now therefore, arise, go over this Jordan, you and all this people, to the land which I am giving to them—the children of Israel" (Joshua 1:2).
Lesson
Author
Date
File

Lesson 1

Wallace, Steven
2015.09.27

Lesson 2

Wallace, Steven
2015.09.27
mp3
Revelation And Creation

PowerPoint

and Audio Material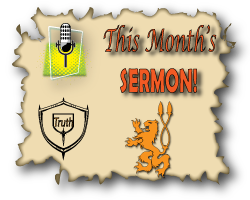 Sermon and charts are supplied with five questions on the subject of repentance and remission of sins.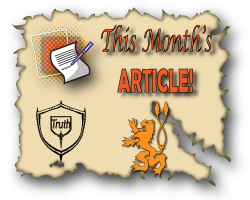 Comparing presidential pardons with what went on at Calvary and the gospel's course of pardoning sinners.