The Challenge to Overcome Evil
"To Jesus We Must God"
In overcoming evil, we must turn to the victor over evil. Jesus said in John 16:33, "These things I have spoken to you, that in Me you may have peace. In the world you will have tribulation; but be of good cheer, I have overcome the world."
Our Lord defeated evil every day in every way. This series looks at one interesting discussion that Jesus had with some scribes and Pharisees in Matthew 12:38-45 where we find three important traits needed to overcome evil. In lesson one there is also a warning against synchronism in religion from Isaiah chapter one.
The third lesson returns to Genesis and focuses on Noah as an example of one who overcame the world.
Lesson
Author
Date
File

Overcoming Evil 1

Wallace, Steven
2016.03.13
mp3, pptx
Overcoming Evil 2
Wallace, Steven
2016.03.13
mp3, pptx
Noah-Overcoming the World
Wallace, Steven
2016.03.20

mp3,

Genesis Series
html
Revelation And Creation

PowerPoint

and Audio Material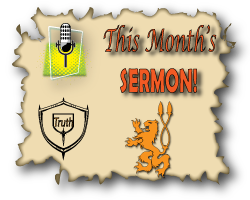 Sermon and charts are supplied with five questions on the subject of repentance and remission of sins.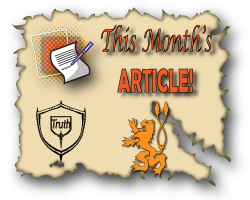 Comparing presidential pardons with what went on at Calvary and the gospel's course of pardoning sinners.